Embroidery is the art of creating designs and logos using thread.
Our advanced emblem, embroidery, logo and employee name personalization options will keep your employees looking sharp and easily
identifiable in your business' own branded logo apparel. Whether you choose emblems for uniforms, polo shirts or executive shirts, our
logo embroidery provides you with a professional business image. We offer these services to all of our customers; individuals and companies.
If you already have a logo, just email it to us. We will give you a quote on digitalizing it for the embroidering process (thread count and colors).
If you already have a digitalized logo, that is great! If you don't have a logo, we will be happy to assist you in creating one. Once we have your logo,
we will get back to you with a quote depending on size and colors chosen for the digitalizing. There is a one-time fee for digitizing your
logo and then you will have it forever.
Names – all names are $14.00 each with no digitize fee. They can have them done in any font or color (we have a font list below).
You will need to specify the logo / name location on the garment (left front, right front or back of garment), the size of the logo, and whether it's
just the logo, name or both. We also need to know whether you are supplying the garments or ordering them from us. Please be as specific as
possible to reduce the possibility of errors.
To request a quote and upload a file use this form: http://allseasonsclothingcompany.com/751/Commercial-Sales/
Font Options:
Block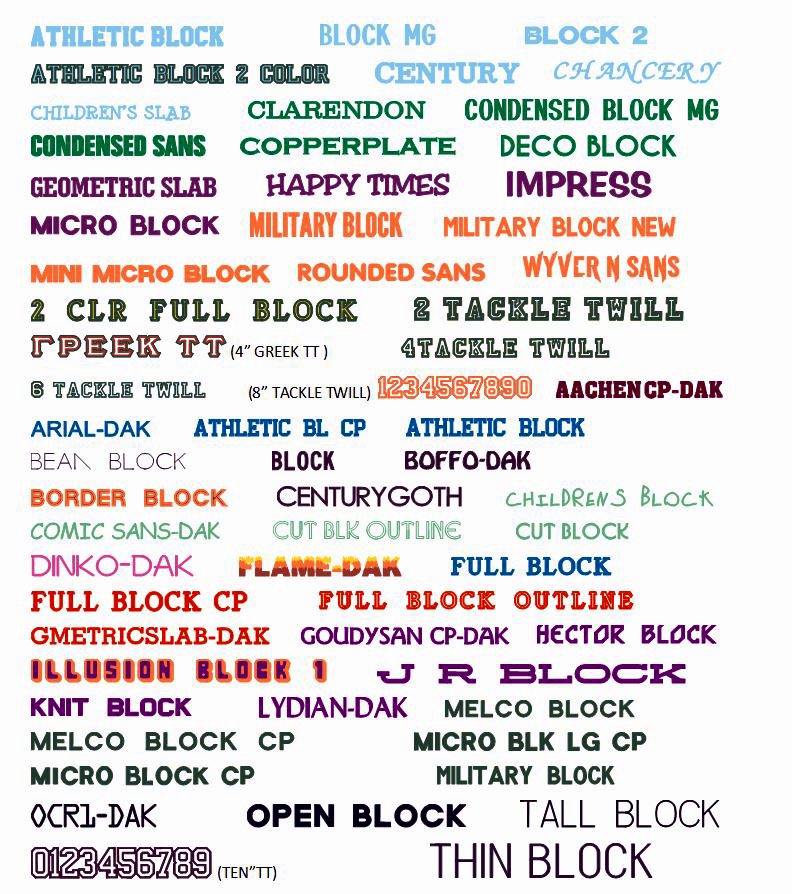 Script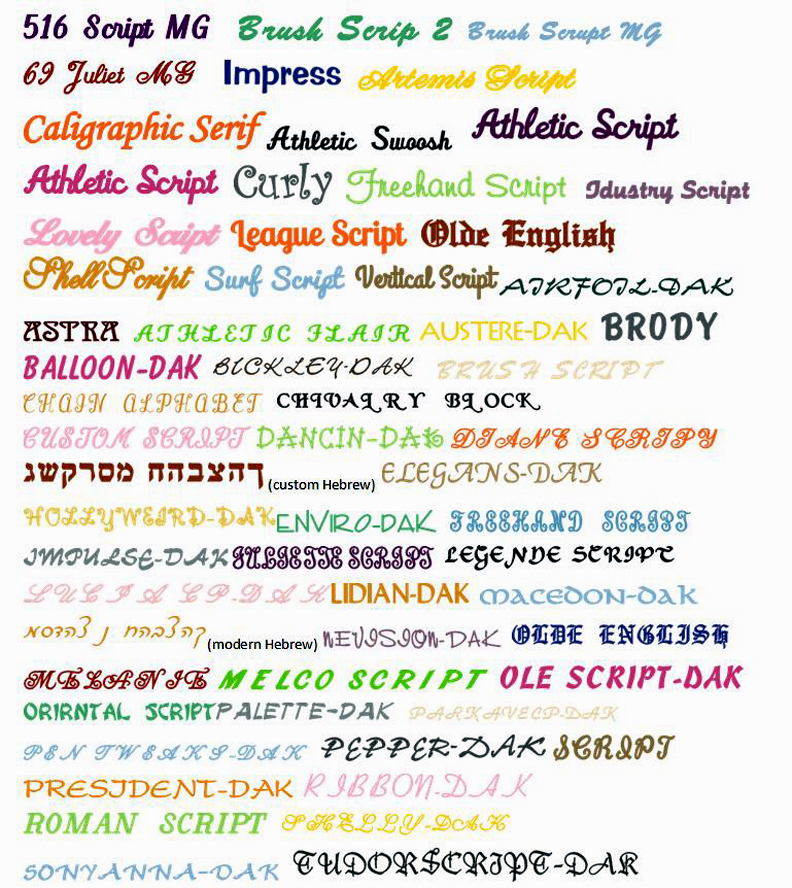 Serif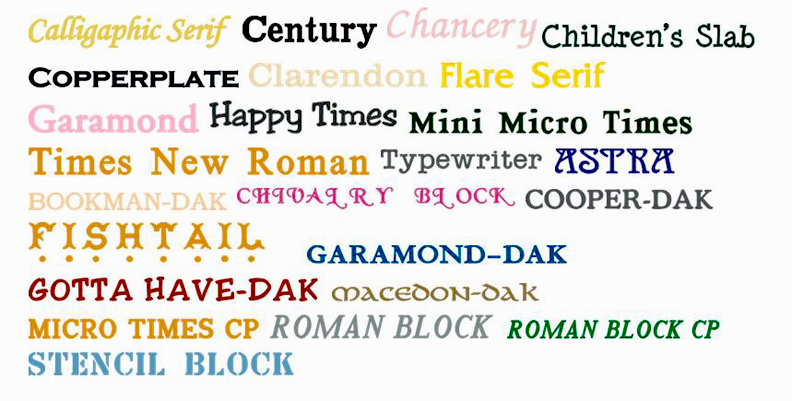 Sans Serif
Slab Serif
Micro
Monogram 1
Monogram 2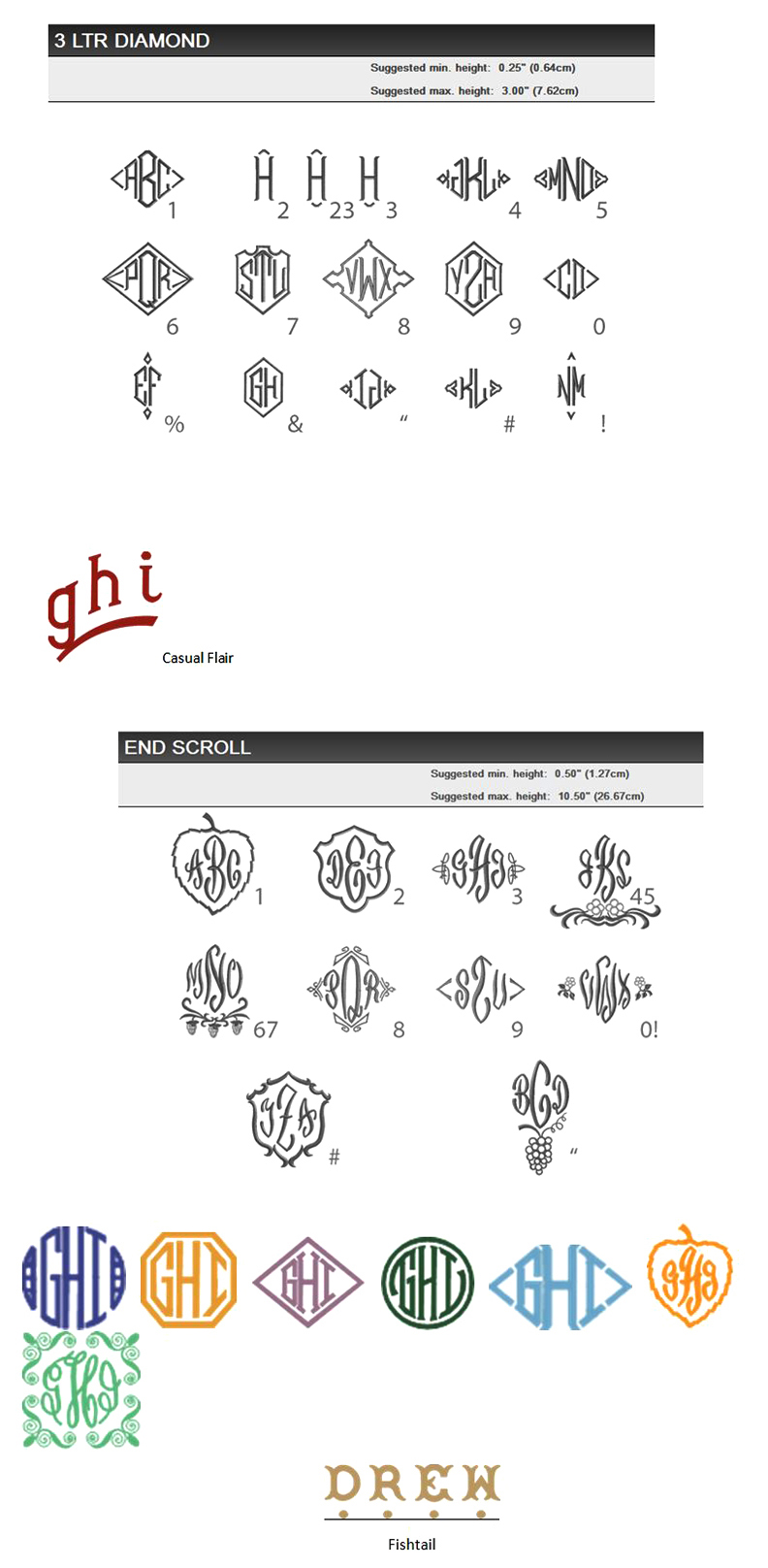 Monogram 3
Specialty
Pictographs 1
Pictographs 2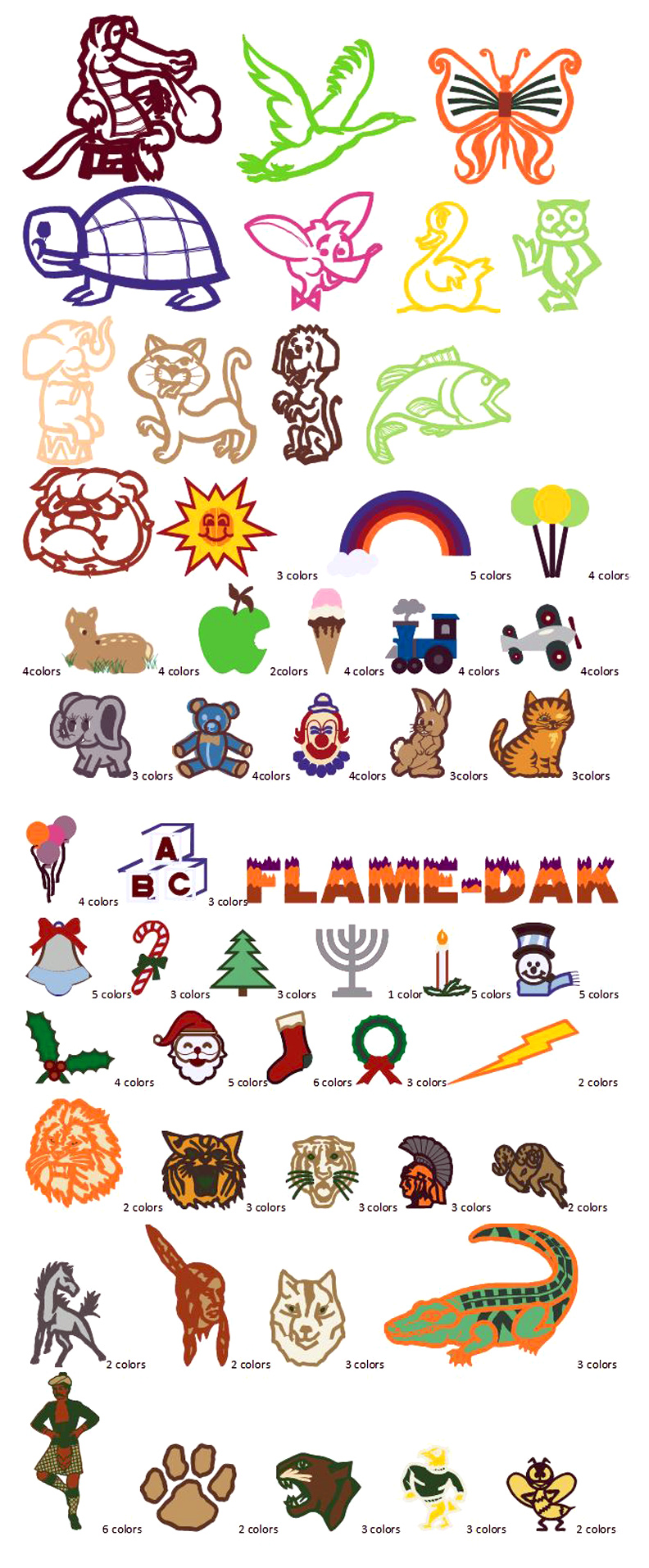 Pictographs 3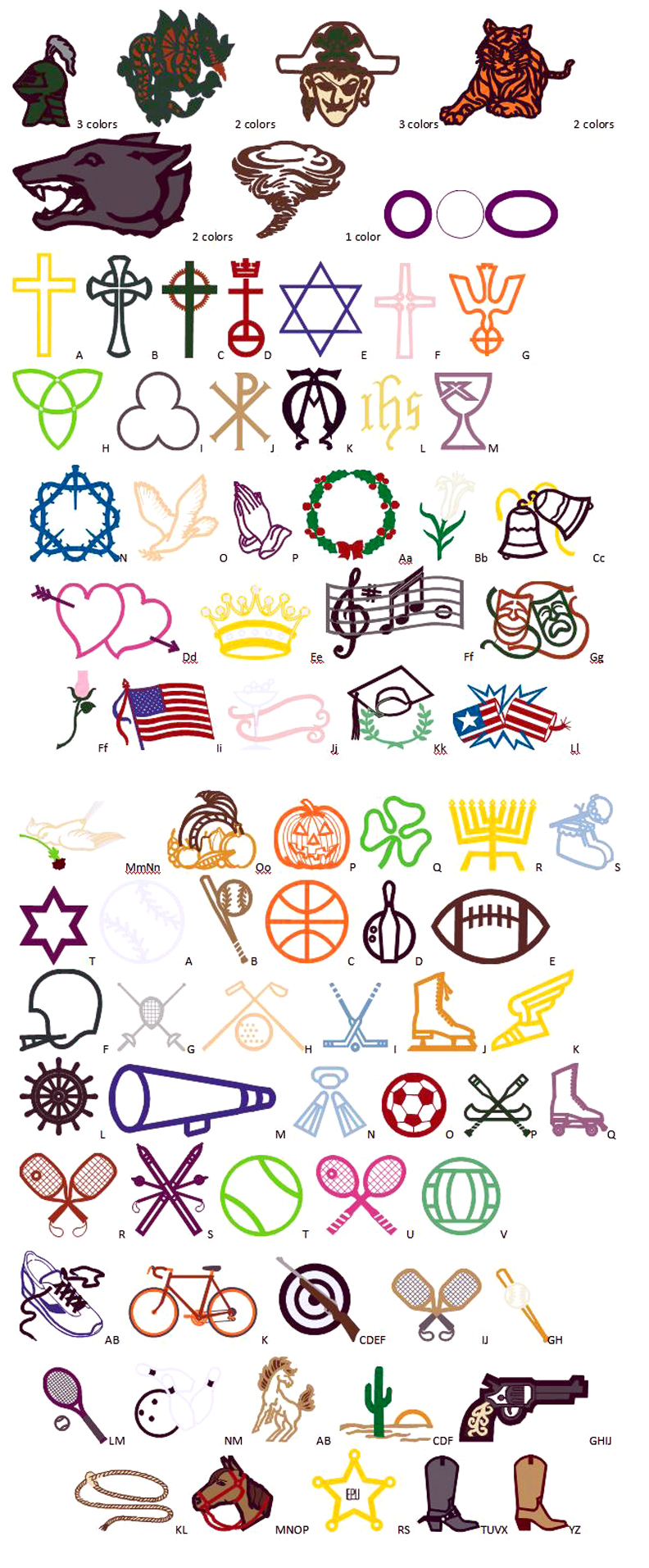 Pictographs 4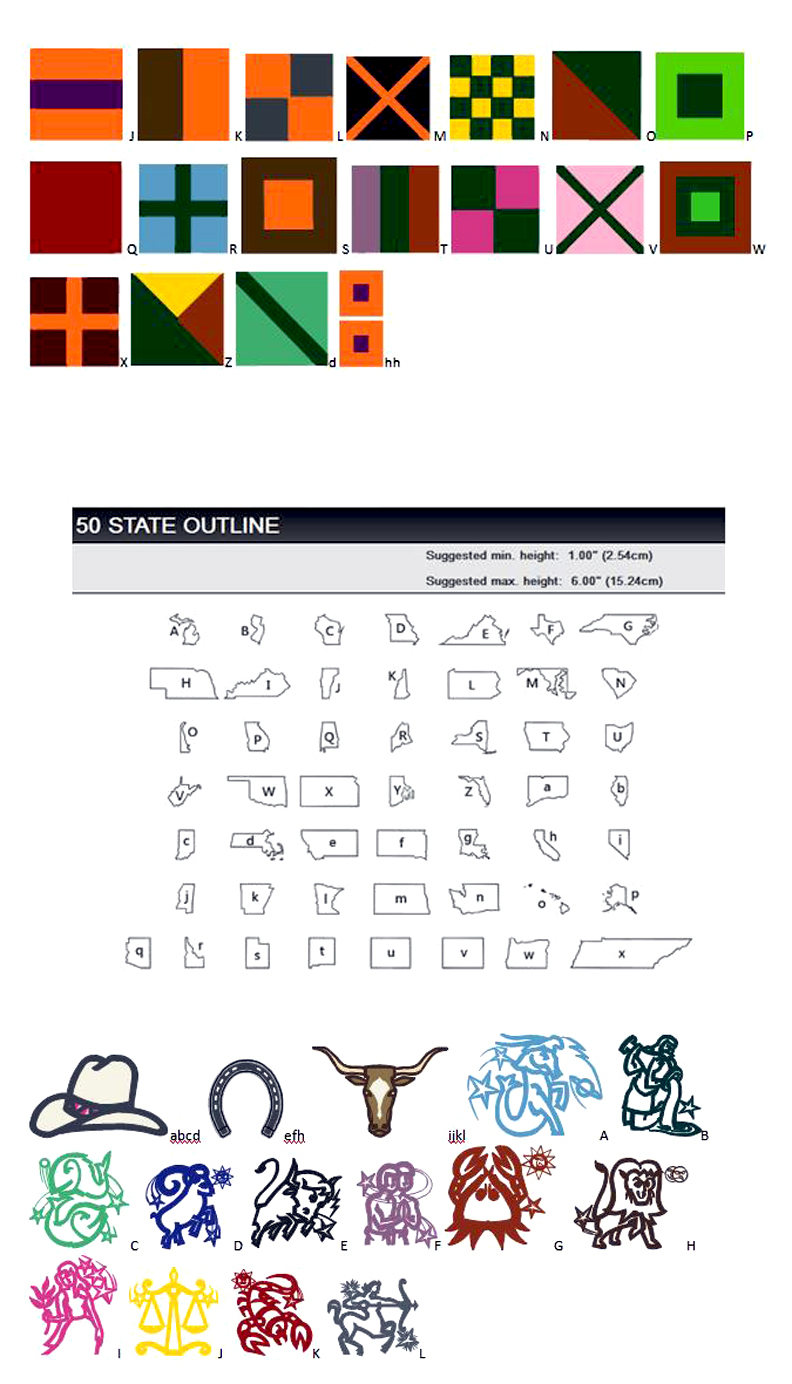 True Type 1
True Type 1